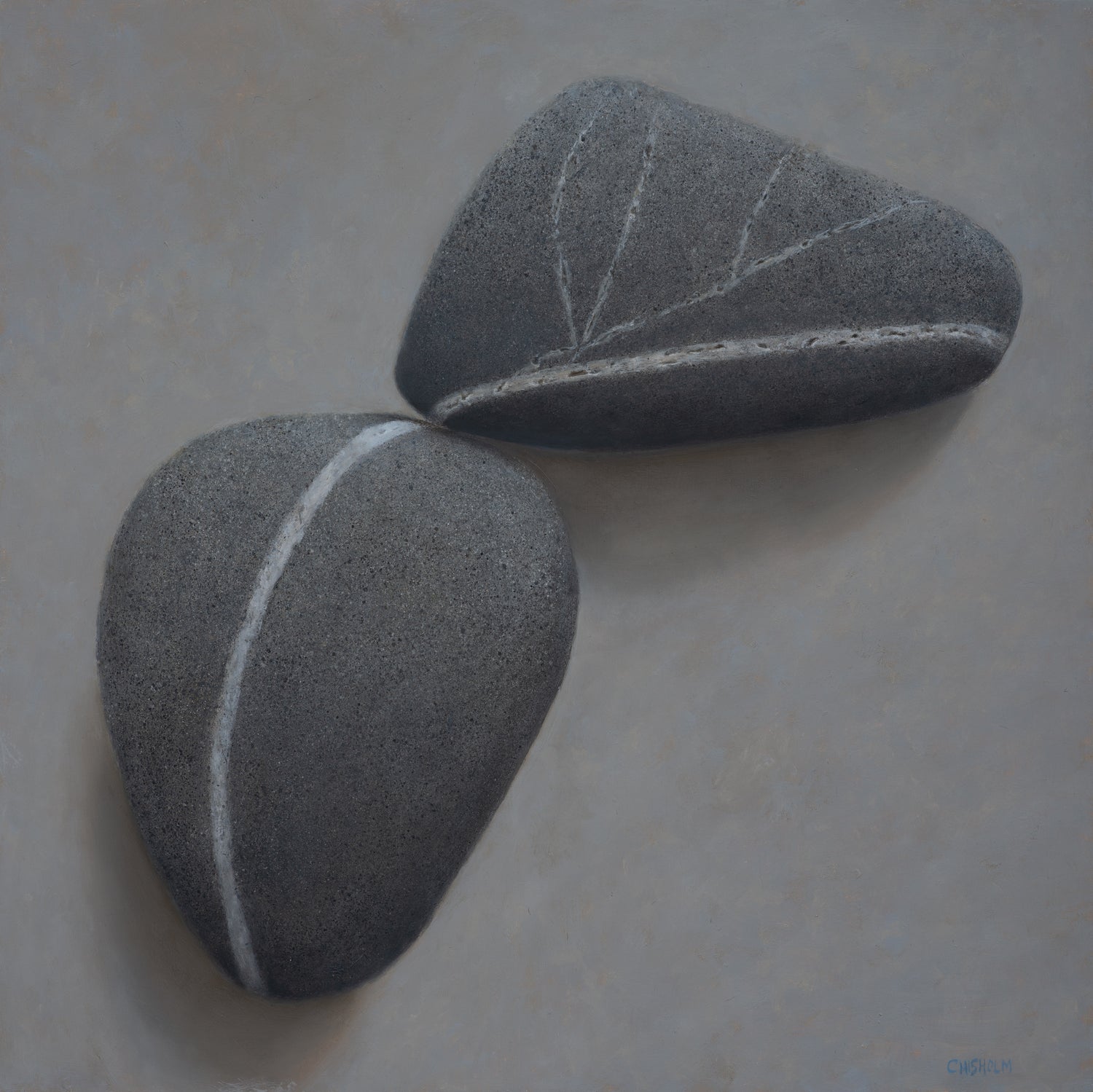 Bill Chisholm
Bill Chisholm's paintings focus primarily on a variety of subjects and objects that he has encountered, observed and studied throughout his life in coastal New England communities. His subjects might include beach stones, fruit and vegetables or ceramic vessels he has collected over many years. 

Bill's work is anchored in traditional realism but in a very 'up close' way. He has been inspired by a wide range of classical, modern and contemporary genres and artists, but he brings a unique perspective to his work. 

He is represented throughout the United States and has had twelve solo exhibitions. He currently is represented by prestigious galleries in New England. Bill lives on Narragansett Bay in Rhode Island.

See Collection