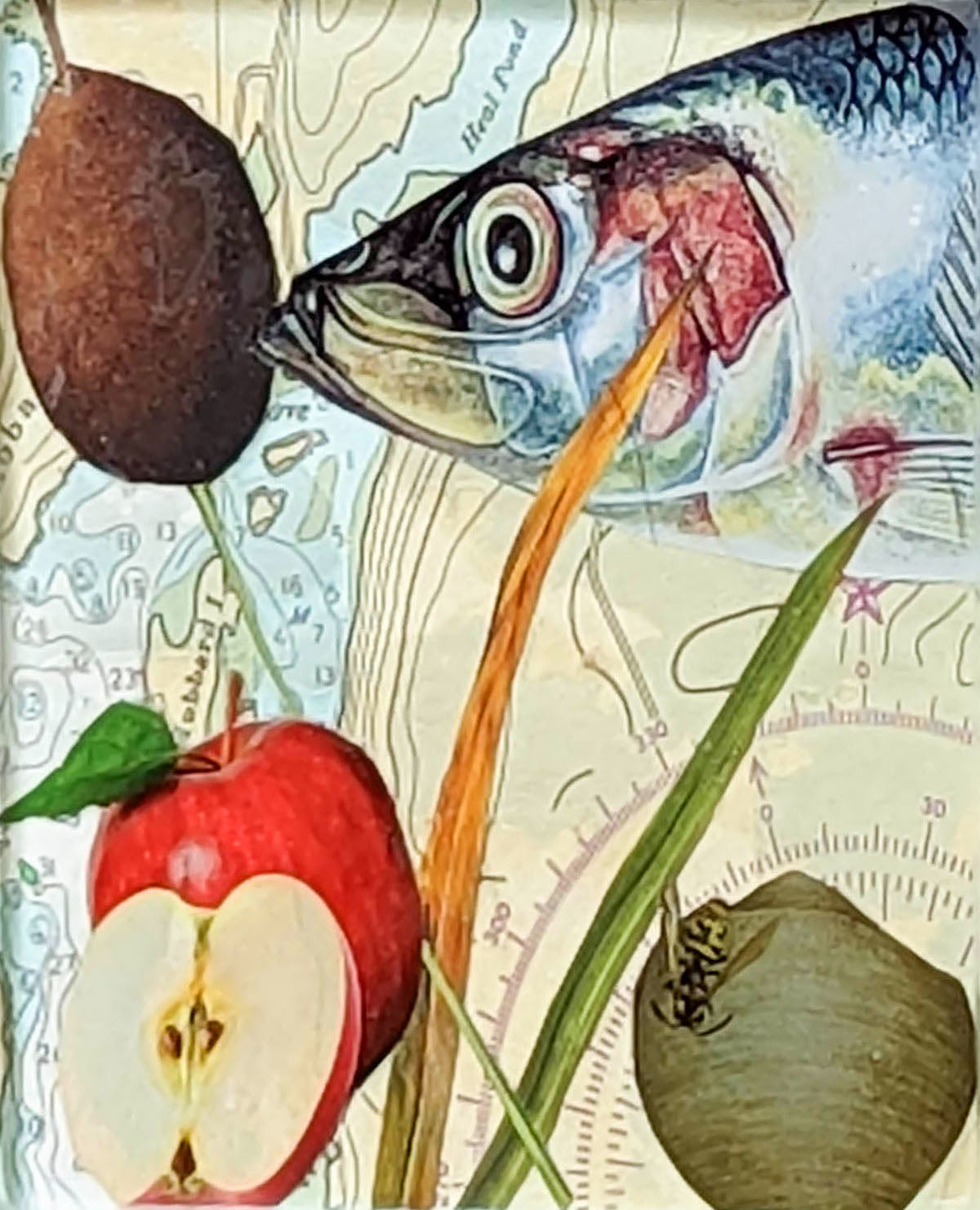 Diana Kerr
Diana Kerr's impressive and lengthy career in the arts began in Boston at the Graphics 1 & Graphics 2 Gallery where she oversaw its corporate art program. After moving to Maine in the 1980s she managed the contemporary gallery at Barridoff Galleries in Portland. She spent twelve years as co-director at The Firehouse Gallery in Damariscotta which was followed by a lengthy stint at Gleason Fine Arts in Boothbay Harbor.
During her more than thirty-five years in the Boothbay Region she created 'The Spruce Point Inn Series' as well as 'Collaborations', a landmark event which featured the unique creations of twenty artists and their children in a variety of mediums. Later, at the non-profit organization River Arts, she developed the artists workshop program for adults and children.
Diana is also an artist in her own right. She creates eclectic, stunning collages of flora, fauna and Maine nautical charts using the decoupage technique on glassware.
Her longtime vision of opening a gallery is now a reality in the heart of historic East Boothbay on the Damariscotta River. With her friend and jewelry designer Kathleen Jones, they opened Kerr+Jones Fine Art & Craft in 2022.
See Collection